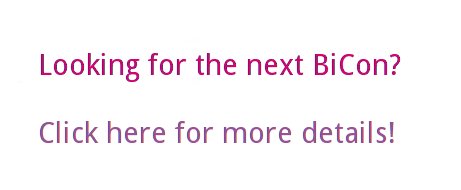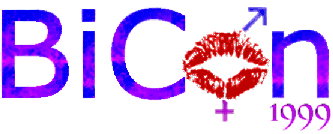 BiCon 1999
Help Us With Our Publicity




If you have an Adobe Acrobat reader or equivalent here is a pretty version of our registration form and a publicity leaflet in PDF format. You are welcome to make as many copies as you like of these, and we'd be very grateful to anyone who can distribute them for us. These forms have only just gone up, so if you fancy proofreading them, please do, and let me know if you find any errors.

There's also a copy of the leaflet that prints two to an A4 page, for anyone who want to cut them into A5 flyers.

If you don't have an Acrobat reader you can download it from Adobe. This works on most platforms. If you use UNIX you might like to try Ghostview, which does the same job.

BiCon 1999 email address removed
Last modified: 11th January 1999
BICON® is a registered trade mark of BiCon Continuity Ltd, and is used with permission.