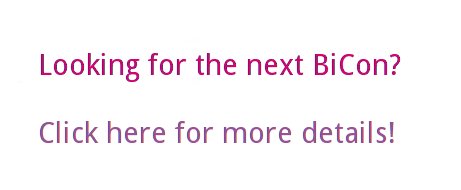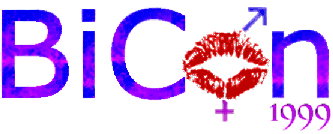 BiCon 1999
Having it Both Ways


A major boost to BiCon's plans was the offer by Tom Robinson to play two benefit/pre-publicity gigs for us during the Edinburgh Festival. Tom was supported by Single Bass, who also played at last year's BiCon, and the nights were entitled "Having it Both Ways", which is also the title of Tom's latest album and the theme for the BiCon 1999 T-shirt.

Sadly you've missed these gigs (unless you were there, of course), but you can still buy the BiCon 1999 T-shirt, sponsored by Tom Robinson, and you can find out about future gigs on Tom Robinson's own Web pages.

BiCon 1999 email address removed
Last modified: 15th September 1998
BICON® is a registered trade mark of BiCon Continuity Ltd, and is used with permission.