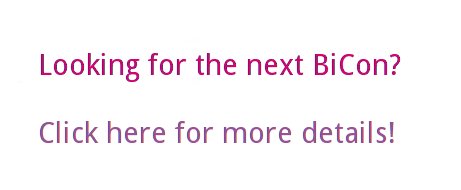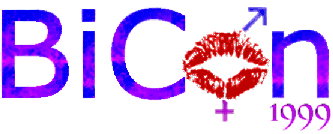 BiCon 1999
The 17th UK National Bisexual Convention


This is the site as it looked after the event. You can also see it..

BiCon 1999 took place on 16th to 18th July 1999 at Pollock Halls in Edinburgh. These pages now contain our official reports.

These reports are of more interest to organisers and activists, if you just want a more general view of what BiCon 1999 was like, there are reports in Bi Community News. Details of the current BiCon are available by mailing BiCon email address removed or you can see the bicon.org.uk BiCon pages.

If you have any feedback on the reports, please mail us at the address below and let us know.

Mail us at BiCon 1999 email address removed

Last modified: 10th December 1999





BICON® is a registered trade mark of BiCon Continuity Ltd, and is used with permission.